Your Cold Chain Engineering
Solutions Partner for Biopharma
For today's advanced therapies, getting across the regulatory finish line and optimizing the commercial cold chain demands expertise in Cold Chain EngineeringTM, regulations, and testing. That's what Modality Solutions provides.
Who We Are
We're experts in optimizing the biopharmaceutical cold chain for novel, fragile, and controlled-temperature therapies and meeting the rigorous filing requirements for these advanced drug products. With an unmatched track record of regulatory filing success, the only contract transport simulation lab of its kind, and deep cold chain expertise, Modality Solutions is the trusted Сold Сhain EngineeringTM partner for leading pharmaceutical and biopharmaceutical companies.
What We Do
For innovative, fragile, and temperature-controlled therapies, Modality Solutions is uniquely qualified to maximize your odds of a smooth filing and ensure your cold chain is optimized for the commercial market. We offer a wide range of engineering, testing, and consulting solutions that get your drug product set up for success.
Not sure which solutions are right for you?
Browse through our options based on your
therapy type or current clinical phase
An Industry Impact That's Unrivaled
Modality Solutions continues to move innovative therapeutics forward, drawing on our in-depth cold chain expertise, regulatory experience, and transport simulation testing capabilities. Our track record of success across a wide range of therapies is unmatched in the industry.
125+
drug and drug-device
combination products
300+
thermal packaging
qualifications
250+
Successful Regulatory
Interactions
75+
drug approvals
in last three years
8
cold chain
regulatory guidance
documents authored
Discover why leading pharma biopharma companies choose Modality Solutions
Featured Capabilities
Modality Solutions combines the technical capabilities and engineering know-how to support your fragile or controlled-temperature therapeutics at every step—from filing preparation, through the filing and approval process, to commercialization.
What Our Clients Say
"We are very delighted to inform you the FDA has approved tafasitamab. On behalf of the whole team, we want to thank you for your great support. Well done!"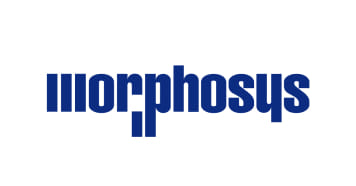 View all Case studies