Solving Cold Chain Issues for
Drug‑Device Combination Products
Helping MedTech innovators ensure their combination products are up to the challenges in the cold chain.
LET'S TALK
Cold Chain Challenges for Drug-Device
Combination Products
Medical device, diagnostic, and digital health innovators are reshaping healthcare. Technologies like AI, robotics, patient-monitoring wearables, drug-eluting stents, and many others are helping people live longer and healthier. But transporting these breakthrough medical technologies is a challenging proposition with complex regulatory requirements.
When your MedTech is a combination drug/biologic-device therapy, bridging existing data to a new NDA or BLA filing means demonstrating your therapy will meet rigorous cold chain requirements. Whether you're a biopharma looking to add your therapy to a device (like an autoinjector for drug delivery) or a device manufacturer looking to include a therapy on your device (like a drug-eluting stent), you must demonstrate that the device functionality and drug efficacy, purity, and potency aren't impacted in the transportation process.
How Modality Solutions Can Help
Modality Solutions' transport validation studies and regulatory expertise help you meet rigorous FDA requirements for combination products and other innovative biomed devices. Our subject matter experts deliver everything you need to clear the hurdles and achieve a successful filing for your combination product or stand-alone medical technology.
Regulatory expertise with BLAs and NDAs. Combination products present issues that cross the regulatory and scientific boundaries of both centers. Modality Solutions works extensively with both, understands how they operate, and knows what they require.
Bridging strategies supported with transport simulation. When combining a device and a therapy, you need a scientifically sound and robust bridging strategy. Modality Solutions provides it — taking a risk-based approach that regulators will accept. We identify transportation risks and test them along the edges of the operating space in our one-of-a-kind transport simulation lab.
Engineering-based comparative analysis. We review existing studies and assessments, then identify whether the risk profile of the drug or biologic constituents could affect the risk profile of the combination product. This comparative analysis pinpoints any differences between the original drug and device and the proposed combination product that could impact the cold chain.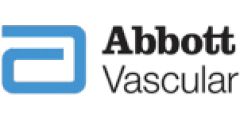 ABBOTT VASCULAR CASE STUDY:
Addressing Temperature Excursions and Reducing Total Delivered Cost for an Innovative Combination Therapeutic
See how Modality Solutions identified temperature excursion reduction opportunities and minimized non-conformance rates for Abbott's Absorb stents.
View the case study now
We provide specialized technical capabilities in medical device functionality and plunger movement / pre-filled syringes
We've helped obtain approval for or improved upon the cold chain post-approval for 20+ combination therapies.
We've worked with combination therapies of all types—including drug-eluting vascular scaffolds, pre-filled syringe medical and dental products, devices for repairing abdominalaortic aneurysms, granulocyte colony-stimulating factor (G-CSF) products, and many more.
Our Solutions for Drug‑Device
Combination Products
Did You Know?
8.2%
The global market for drug-device combination products is forecast to grow at a compound annual growth rate of 8.2% through 2027.
77 M
The expanding geriatric population is expected to hit 77 million by 2034 in the US alone, spurring high demand for drug-device combination products.
Pervasive, chronic conditions like diabetes and cardiovascular disease will continue to drive demand for medical technology and BioMed devices.
Unique Capabilities We Can Put to Work For You
What Our Clients Say
"Modality Solutions provided the expertise required to integrate our cold chain management systems."
"Their insight into the cold chain regulations was invaluable."