Specialized Cold Chain Expertise to Speed Your Client's Regulatory Approval
Bringing deep cold chain expertise to your project. Helping your client or portfolio business achieve rapid, successful drug approval
LET'S TALK
#1. We Work With

Regulatory Affairs Consultants
Modality Solutions are experts in providing your clients the data they need for a successful filing. We become the subject matter expert on your team—augmenting your vital work by providing highly specialized expertise in cold chain logistics, packaging qualification engineering, and drug product testing requirements. We're especially experienced with biologics and other advanced therapies with complex drug stability considerations.
When your client's drug product has complex cold chain requirements, Modality Solutions is the specialist to trust. We share the same goal: To bring your client's filing to a fast, successful completion.
How Modality Solutions Can Help
From individual consultants to large firms, regulatory affairs professionals regularly tap into our proprietary transport simulation lab—the only independent lab equipped to test multiple, concurrent, worst-case scenario hazards. We've generated more FDA-reviewed data through our lab than most pharma and biotechs have in decades of filing experience. And we have a proven track record of providing transport validations that remediate FDA information requests and 483s.
We provide subject matter expertise and support for two key FDA CTD (Common Technical Document) Sections required for regulatory submissions:
Section 3.2.P.3.5 - Process Validation. We focus on distribution and cold chain requirements like packaging qualification (primary, secondary, and thermal) and drug transport simulation testing (including defining the distribution network and demonstrating drug product robustness).
Section 3.2.P.8.3 - Stability Data. We focus on distribution and cold chain requirements like evaluating the effects of temperature excursions on drug product stability.
Why Regulatory Affairs Consultants Partner With Us
Our cold chain expertise helps you bring more projects to a fast, successful close.
Our transport simulation lab and engineering know-how fill critical data gaps, yielding the FDA-preferred data needed for drug approval.
Our team provides targeted subject matter expertise that keeps your project moving forward.
How Modality Solutions Teams Up with Regulatory Affairs Consultants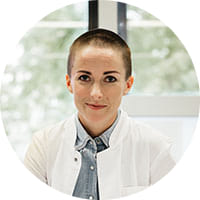 When regulators pushed back on a biopharma's cold chain validation approach, the Regulatory Affairs Consultant tapped Modality Solutions to negotiate an acceptable path forward.
"They had the experience to demonstrate that the proposed transport validation approach was better able to generate the data the FDA was looking for."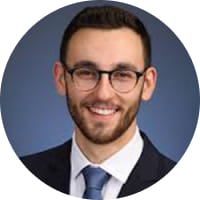 A biopharma's filing was being held up by an inexperienced regulator questioning why the company didn't conduct analytical testing earlier in the process. The Regulatory Affairs Consultant turned to Modality Solutions for its cold chain validation testing expertise.
"They explained why analytical testing was done after transport simulation testing, quickly resolving what could have become a protracted issue."
Regulatory Affairs Consultant recognized that they didn't have all the data to demonstrate the robustness of the client's drug product formulation.
"We didn't have the technology to fill that data gap. But Modality Solutions did, with their transport simulation lab."
A biopharma received an FDA Information Request related to cold chain requirements, and their Regulatory Affairs Consultant was concerned about the potential for significant delays.
"Modality Solutions triaged the situation fast, clearly explaining the types of data we could commit to providing."
#2. We Work With

BioPharma Investors
When you consider investing in a start-up biotech, a thermal packaging company, or other business in the biopharma sector, the proper due diligence can be more complicated—especially if those businesses have cold chain regulatory requirements. That's when Modality Solutions can serve as your go-to partner.
Biopharma Investors Like These Turn to Modality Solutions:
Venture capital firms
Private equity firms
Firms that invest in privately held healthcare businesses, medical device manufacturers, CMOs, temperature-controlled packaging companies, andother biopharma businesses
Firms with a regional or national portfolio
How Modality Solutions Can Help
We can enhance and strengthen your due diligence by assessing and validating a prospective company's cold chain capabilities upfront, so you can avoid taking on unduerisk. And once you have made an acquisition or investment, we can apply our cold chain expertise as your operating partner—keeping the clinical development work moving toward FDA approval fast and effectively.
Modality Solutions can even bring our cold chain expertise to your life science investment community. We regularly address biopharma investment groups on the value of transport simulation technology for early drug formulation testing, especially for advanced therapeutics like CAR-T cell therapy and other biologics.
Modality Solutions becomes an extension of your team, helping your portfolio business achieve fast, successful approval of a vaccine or therapeutic and protectingyour investment.
Together with you, Modality Solutions empowers your portfolio business to:
Increase the odds of regulatory approval for a vaccine or therapeutic
Speed the timeline to achieving regulatory success
Reduce overall clinical development costs
Drive down ongoing costs for drug packaging and shipping
What Our Clients Say
"The data from the study encouraged both parties to find better options."
"Modality Solutions offers a very high-quality approach."
"They definitely filled a need for one of our clients."
"We see great potential opportunities for our companies to partner."
Other Service Providers
We Partner With
Across biopharma, Modality Solutions teams up with many other types of service providers that can benefit from our specialized cold chain expertise:
CROs (Clinical Research Organizations) – including private sector and public health
CDMOs and CMOs
Academic institutions
Institutional-based IRBs
Software providers
Research sponsors
Laboratories
Shipping and bio-storage companies
Law firms
Our Solutions to Support Service Providers and Their Clients
Unique Capabilities We Can Put to Work For You
Ready to discuss your
client's specialized cold chain needs?
Book a Consult