Regulatory Filing Solutions
Modality Solutions provides the phase-specific filing solutions you need to prepare your cold chain for a successful rolling submission, traditional filing or expedited filing approach.
Request a Consultation
Our Regulatory Filing Solutions Take You from Start to Finish
We understand the complexities of transporting finished drug products and raw materials with cold chain requirements—and we offer a complete, robust methodology that consistently meets regulatory requirements. That's why leading biopharmaceutical companies choose Modality Solutions as their single source for cold chain regulatory filing support.
What sets Modality Solutions apart:
A unique combination of validation engineering expertise, regulatory experience, advanced transport validation testing capabilities, and in-depth knowledge of cold chain regulations. It means we can move faster, work more efficiently and cost-effectively, generate more robust data, and produce higher quality technical documents that stand up to the most rigorous regulatory scrutiny.
Our Regulatory Filing Solutions take you from Phase I to Post-Filing, providing the cold chain strategy development, planning, and execution needed for:
Full cold chain validation of all modalities.
Thermal packaging design, selection, and qualification
Third-party logistics (3PL) qualification
"As a pure-play biosimilar, we needed guidance and execution assistance for one of the first ever FDA biosimilar filings. We engaged Modality Solutions to help us get our cold chain ready to file. We wanted to make sure we got it right, so we called the best. Their experience & expertise was invaluable."
When Our Regulatory Filing Solutions are Right for Your Therapeutic
If your therapy has cold chain requirements, our Regulatory Filing Solutions can help move it through the clinical phases, into your ready-to-file milestone, and continue to provide support for post-filing commitments.
Whether you've just begun to create a cold chain strategy, you're in the cold chain planning stage, or you're preparing to execute your cold chain plan, our solutions can move your drug product through a successful filing and out to market.
Are you in Phase I/II?
We can help prepare your cold chain for the rigors of Fast Track, Breakthrough, or Accelerated approval.
Are you in Phase II/III?
We can help prepare your cold chain to meet the most demanding regulatory filing requirements. And if you're ready to file, we can help you respond quickly and effectively to Information Requests
Are you in the Post-commercial Phase?
We can guide you in making beneficial changes and improvements to optimize your cold chain or provide more robust transport validation data to support your annual FDA inspections.
"Modality Solutions developed the distribution validation strategy for our antibody-drug conjugate. They drafted all required protocols, supported the validations execution and finalized all reports. Modality Solutions' hard work resulted in the regulatory authority approval and acceptance of the distribution validation."
Immunomedics Case Study:
How Transport Simulation Helped This ADC Therapy Achieve Fast Track Approval
TRODELVY™ represented a promising antibody-drug conjugate therapy for triple negative breast cancer, but filing obstacles threatened its commercialization. Immunomedics tapped Modality Solutions to...
View the case study now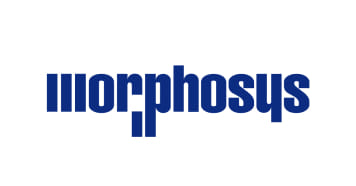 Morphosys Case Study:
How Robust Validation Planning and Transport Simulation Aided Accelerated Approval for MONJUVI™
When MorphoSys obtained Fast Track designation for MONJUVI, a monoclonal antibody treatment for lymphoma, establishing a robust pharmaceutical supply chain was key to gaining commercial..
View the case study now
Regulatory Filing Solutions Customized to Your Need
We help prepare you for a successful filing every step of the way, with a robust approach that covers every aspect of a successful filing for your cold chain therapy. While each engagement varies, every project is set up to provide the specific degree of support your therapy needs for a successful outcome, often under accelerated timelines.
Our Regulatory Filing Solution projects typically involve critical services like these:
01/10
Reviewing existing documentation on the cold chain, drug product stability, and packaging qualifications
02/10
Developing a validation master plan that outlines a risk mitigation strategy and execution plan, including transport validation and cold chain optimization
03/10
Mapping the entire supply chain and creating a detailed process flow diagram
04/10
Conducting risk and gap assessments using our proprietary Hazard and Operability (HAZOP) study
05/10
Recommending allowable acceptance criteria for drug product quality and thermal packaging qualification
06/10
Preparing detailed requirements for cold chain process controls and monitoring
07/10
Designing and executing transport simulation testing at our Advantage Transport Simulation lab, for raw materials, drug substances, intermediate and pre-cursors, and bulk and final drug products
08/10
Developing validation summary reports that confirm readiness to file for the cold chain and support completion of appropriate sections of the Chemistry, Manufacturing and Controls (CMC) in the Common Technical Document (CTD)
09/10
Preparing stakeholders for pre-approval inspections, by conducting mock audits and providing essential training
10/10
Reviewing and responding to regulators' cold chain Information Requests or informal communication in a timely manner—improving the odds of a successful filing, keeping accelerated approvals moving, and maintaining future operational flexibility
Using a 3PL Provider?
Biopharma and pharma companies often tap us to prepare and oversee the performance qualification protocols for transporting their bulk drug products to third-party logistics (3PL) providers—as well as protocols for transporting to secondary packagers and even for last-mile shipments. We can add this optional service to your Regulatory Filing Solution engagement.
"We are delighted to inform you the FDA has approved tafasitamab. On behalf of the whole team, we want to thank Modality Solutions for your great support. Well done!"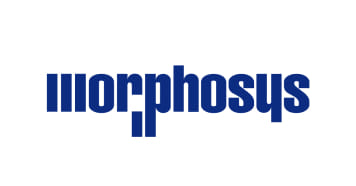 Not sure Regulatory Filing Solutions
are right for you?
Browse through our options based on your
therapy type or current clinical phase