Modality Solutions: The Leader in
Biopharma Cold Chain Engineering
Modality Solutions optimizes pharma and biotech cold chains and helps achieve fast regulatory approval. Our unrivaled track record with biopharma approvals, supported by our one-of-a-kind transport simulation lab, multi-disciplinary engineering expertise, and collaborative approach, make Modality Solutions the go-to partner for your biopharma cold chain engineering needs.
Let's Talk
Why do leading pharmaceutical and biotech companies turn to Modality Solutions?
Why We Started Modality Solutions:
To Fill an Important Market Need
We recognized a critical gap in the industry.
Life sciences leaders Gary Hutchinson and Dan Littlefield recognized that large‑molecule biologics — one of the fastest growing therapy types — posed unique cold chain challenges. To gain approval for biologics and other advanced therapies, small and mid‑sized biopharmaceutical companies needed specialized cold chain engineering and regulatory expertise. Their in‑house capabilities were a good start, but typically they weren't enough.
Gary and Dan watched these companies struggle to get all the necessary cold chain expertise from a single source. Most tried to piece together services from multiple firms or independent contractors, which proved ineffective and inefficient.
So we created a unique, multi‑disciplinary cold chain engineering firm.
In 2011, Gary and Dan leveraged their extensive engineering, supply chain, and regulatory experience to found Modality Solutions — a firm that combines the unique skills, expertise, and capabilities needed to bring advanced therapeutics to rapid, successful approval. Modality Solutions is the only provider to bring it all under one roof: validation engineering, regulatory guidance, advanced testing, and cold chain optimization.
At the core of our capabilities is our independent, ISO‑certified Advantage Transport Simulation Laboratory™ in Bloomington, Indiana. It's the only lab of its kind that concurrently tests across the five hazards that can impact drugs during transport: temperature, vibration, shock, pressure, and humidity. Other labs don't even come close (testing fewer hazards, not concurrently, which isn't what happens in the real world).
By the Numbers: A Look at
Modality Solutions' Impact
Since our founding, we've put our mark on the industry in a big way, with an exceptional track record of success across a large, diverse group of therapies.
Biologics, advanced therapies, and drug-device combination products supported
80% of the therapies we've supported are FDA Accelerated/Fast Track pathway drugs with rigorous cold chain demands
Biologics, cell & gene therapies, combination drugs, antibody-drug conjugates (ADCs), and other advanced pharmaceuticals are our specialty
Successful global regulatory interactions
75+ drug approvals since 2018
Global regulatory experience: US, EMEA, NMPA, and ANVISA
Unique transport simulation capabilities, facilitating most of the successful regulatory interactions for our clients
Successful thermal packaging qualifications
Using manufacturer data to confirm suitability in your specific lanes
Filling data gaps through technical assessments and testing
Providing PQ shipments for thermal packaging verification only
Optimizing the cold chain through least-cost routing and packaging design and selection
2 major public health, humanitarian initiatives
0 doses lost in the cold chain across public health initiatives using our clinical trial operations in emerging markets
Vast experience with Ebola vaccines and treatments
Partnerships with NIH, CDC, BARDA, CROs, and industry sponsors
Key cold chain regulatory guidance documents
PDA Technical Reports, ISTA Standards and Manuals, ISPE Good Practice Guidance, and URAC Cold Chain Accreditation authorships/contributions
Up to date on the latest regulatory guidelines globally, including 40+ life sciences cold chain guidance documents worldwide.
The way we work is different -
and our clients love it
We take a different approach. And our clients couldn't be happier. When you work with Modality Solutions, you'll notice a difference—one you'll appreciate and benefit.
Our talented, responsive, dedicated engineers are second to none. We've hand-picked top degreed chemical, biomedical, and mechanical engineers from the most respected university programs. And we've attracted gifted engineers from leading pharmaceutical companies, chemical companies, and government institutions, as well as professionals with PM and Six Sigma certifications.
Our team combines deep cold chain expertise with the business know-how and communication skills a successful project demands. Our clients' technical professionals enjoy communicating with a peer. And their non-technical staff appreciate that our team makes complex concepts clear and understandable. No matter what your experience level with the cold chain, you'll connect with Modality Solutions.
A principal is involved on every engagement. Our engineers run their project's transport simulation lab tests. Our entire team is adept at working under the tight deadlines and stressful circumstances of regulatory filings. So when FDA responses or warnings come in—or a drug moving through accelerated approval needs additional data—we act quickly, calmly, and confidently. And we've done it in the world's most challenging settings: in extreme climates, under threat of political unrest, amidst deadly virus outbreaks.
It starts with fixed-fee, milestone-based pricing that eliminates budget surprises…and extends to a customized approach across every aspect of your project, from planning to execution. Whether we take the lead or augment your staff, support a single project or work with your team ongoing, Modality Solutions tailors the engagement to our client's needs and preferences.
It's How We Satisfy Our Clients
"We are very delighted to inform you the FDA has approved tafasitamab. On behalf of the whole team, we want to thank you for your great support. Well done!"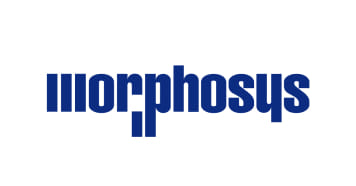 "Modality Solutions developed the distribution validation strategy for our antibody-drug conjugate. They drafted all required protocols, supported the validation execution, and finalized all reports. Modality Solutions' hard work resulted in the regulatory authority's approval and acceptance of the distribution validation. Team members Brian and Rachel were hardworking, responsive, and dedicated to the success of this effort."
Meet Our Cold Chain Experts
Our top-notch team of experts is led by Modality Solutions co-founders Gary Hutchinson, president, and Dan Littlefield, principal and head of engineering. Every project engineer holds a degree in chemical, biomedical, or mechanical engineering. A certified project manager leads every project. And every engagement benefits from a team with diverse skill sets across a range of disciplines, including Certified Six Sigma Master Black Belts.