Solving Cold Chain Issues
for Emerging Biopharma
Helping emerging biopharmaceutical companies navigate global regulatory guidelines and tackle cold chain challenges.
LET'S TALK
Cold Chain Challenges for Emerging Biopharma
Whether you develop CAR-T cell therapies, biologics, or other advanced therapies, you're focused on innovating to bring new clinical trial candidates to market and address unmet medical needs. Companies like yours represent a growing share of the innovation landscape. And with one or more clinical trial candidates in the pipeline, you need to optimize your return on investment. As you build out your in-house staffing, facilities, andcapabilities, a strong network of experienced consultants and contractors can help you reach your goals and put your funding to best use.
Global regulatory guidelines for pharmaceutical cold chain therapies are confusing, complex, and difficult to navigate. Even the most innovative emerging biopharmas typically don't have the in-house engineering resources, regulatory expertise, or pharmaceutical cold chain filing know-how to tackle these challenges alone. And without easy access to our unique transport simulation technology or deep domain expertise available 24/7, it can be tough to meet complicated requirements and get to market fast.
How Modality Solutions Can Help
Modality Solutions combines all the expertise and experience emerging biopharmas need to achieve your goal and ours: the successful, rapid approval of your therapy. Our end-to-end solution spots issues early in your clinical development cycle—avoiding approval delays, reducing costs, and ensuring successful validation for a timely filing.
We've navigated the complexities of NDA and BLA filing for many emerging biopharmas,applying our unrivaled regulatory expertise and biopharma supply chain experience to guide you to filing success.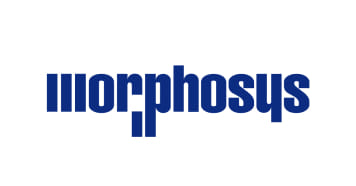 Morphosys Case Study:
How Robust Validation Planning and Transport Simulation Aided Accelerated Approval for MONJUVI™
When MorphoSys obtained Fast Track designation for MONJUVI, a monoclonal antibody treatment for lymphoma, establishing a robust pharmaceutical supply chain was key to gaining commercial..
View the case study now
Atara Biotherapeutics Case Study:
Using Robust Cold Chain Validation to Support CAR-T Therapy Filing
Concerned about vial breakage when transporting its CAR-T therapy on pallets, Atara Biotherapeutics sought to improve the frozen logistics process and support the move to a refrigerated formulation in Phase II...
View the case study now
Immunomedics Case Study:
How Transport Simulation Helped This ADC Therapy Achieve Fast Track Approval
TRODELVY™ represented a promising antibody-drug conjugate therapy for triple negative breast cancer, but filing obstacles threatened its commercialization. Immunomedics tapped Modality Solutions to...
View the case study now
Complete, single-source pharmaceutical cold chain engineering, simulation, and testing capabilities
Expertise in the complexities of regulatory cold chain requirements and expectations
Guidance through the entire biopharma cold chain validation process—from proof of biological activity in phase II, to ramp up, through filing, submission, and post-approval commitments
Support for FDA feedback requests and other urgent situations
Our Solutions
for Emerging Biopharma
Modality Solutions provides the solutions proven to help biopharmaceutical innovators address cold chain challenges and obtain fast therapy approval.
Did You Know?
Emerging Biopharmas drove:
29
Original patents for 29 of the current top 100 drugs, accounting for 40% of US pharmaceutical sales in 2018
65 %
65% of all clinical trials conducted in 2018
58 %
58% of completed clinical trials (among those with a pharma sponsor)
90 %
90+% of next generation biotherapies, including cell and gene therapies and RNAi technologies
Unique Capabilities We Can Put to Work For You
What Our Clients Say
"We are very delighted to inform you the FDA has approved tafasitamab. On behalf of the whole team, we want to thank you for your great support. Well done! "